Celebrating Women with Margaret Dabbs Sole Lounge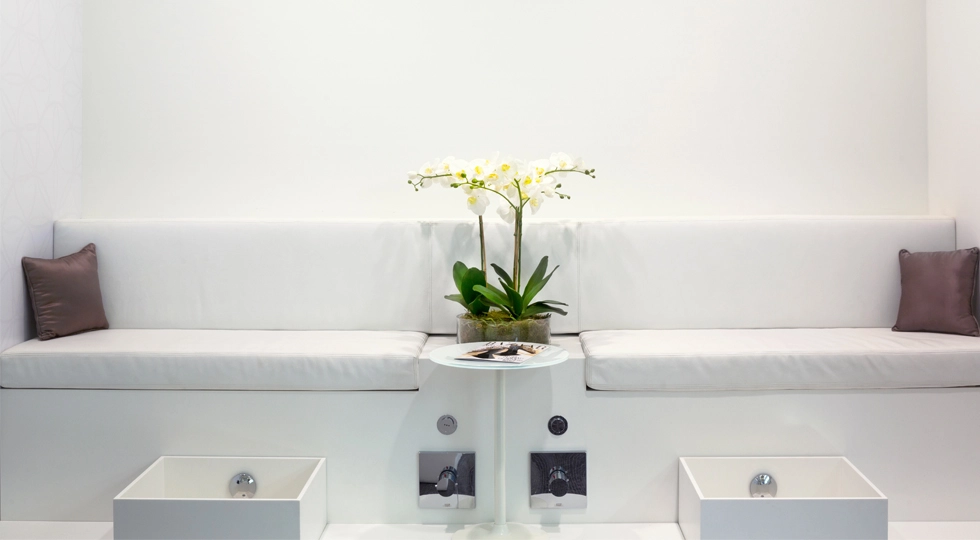 There are few feelings quite as satisfying as admiring freshly glistening manicured hands or feet. But what if this beauty ritual could actually improve the health of your feet? Enter Margaret Dabbs. A qualified podiatrist, in 2002 she saw an opportunity to revolutionize the beauty industry with high quality products and services for hands and feet that don't exist anywhere else. Almost 20 years later, she has gained a reputation among royals and celebrities alike as the fairy godmother of feet with a footcare empire that spans clinics in London and at Level Shoes, Dubai. 
  As a mother and entrepreneur, herself, Dabbs understands the needs of busy women intimately. "What a difference it can make to your self-esteem and confidence when you care for your hands and feet with the correct products and treatments," says Dabbs. And self-esteem and confidence are crucial when it comes to being taken seriously in the workplace. Her advice for aspiring businesswomen in the Middle East? "Always believe in yourself and try to exude self-confidence to your team. Be your own biggest advocate and know your worth, and this will shine through to all those you meet and work with." 
  Her other piece of advice? Find comfy heels. Turns out, if you're passionate about shoes then you must remember to look after and care for your feet too.
 For reservations click here 
 Phone number: +971 4 501 6688 
 Working hours: Daily from 10:00AM to 8:00PM